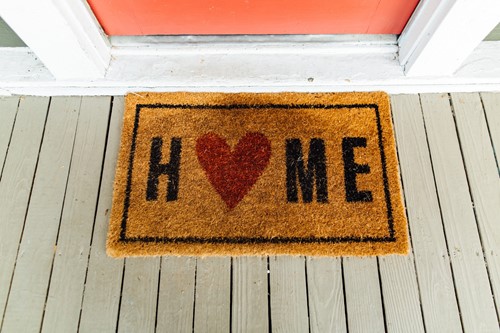 Photo by Kelly Lacy from Pexels

Eco-friendly homes are becoming much more common due to the benefits they provide, including significant energy savings and less of an impact on the environment. New construction homes can be green right from the start with the materials used to build them. These green building materials are often natural materials or renewable ones that are considered sustainable. Which kinds of building materials are used for green homes? The following are some common green building materials used for home construction.
Bamboo
Bamboo is a highly sustainable material used for building homes, since it is a fast-growing plant. This green building material offers a lightweight design combined with a high tensile strength that makes it difficult to damage, making it a good choice for flooring in many areas. Bamboo's appearance can give new homes a naturalistic, whimsical style.
Reclaimed Wood
Reclaimed wood provides a green source of wood for home construction, which helps reduce the number of trees that are cut down. This type of wood comes from many sources, including old barns, shipping pallets and even box cars. Reclaimed wood can be used for many areas of a new home, including the walls and floors. In addition to offering durability, this kind of wood has a unique appearance with distinctive markings, colors and patterns.
Cork
Cork is another sustainable material that is sometimes used as insulation for green homes. This material, which comes from the cork oak tree, can be harvested without damaging or destroying these trees. Cork offers a high degree of thermal insulation, which puts it among the most effective materials for insulating homes. Cork is also resistant to fire, as well as mold and mildew that can grow inside walls in damp conditions. This material, which offers good shock absorption, can also be used for flooring in new homes.
Recycled Steel
Recycled steel offers a sustainable alternative to wood for building frames for new homes. Builders can use this green building material, which is fully recyclable, to help save trees that would normally be cut down for home construction. Recycled steel offers durability and strength while also being resistant to fire and other sources of damage.
Precast Concrete Slabs
Precast concrete slabs can be used for building walls and facades in new homes. These slabs provide a more sustainable option compared to traditional concrete slabs, since they are manufactured and shipped whole to building sites instead of being made at the site. Overall, the require less energy to produce, which is healthier for the environment. Precast concrete slabs are also more resistant to cracks and other damage that traditional concrete can develop.
Straw Bales
Straw bale can be used for insulating new construction homes or as framing material. When used as insulation, this material is able to help home interior stay warmer in winter and cooler in summer, resulting in less energy usage. This kind of green building material has soundproof qualities, as well as some degree of fire resistance. Straw bales can be re-planted after being harvested for use as a building material, making it an eco-friendly and sustainable choice for new construction.