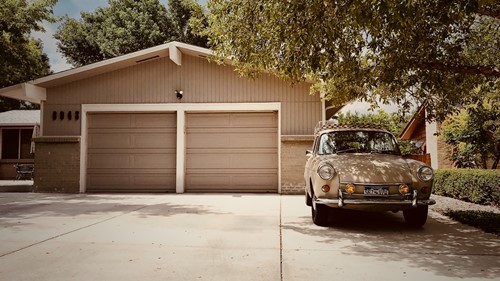 Photo by John Paulsen on Unsplash

Adding a motion detector light outside your house contributes greatly to your home's security.  Besides being able to clearly see any people or wildlife approaching your home, the sudden flash of a powerful spotlight turning on discourages intruders as they cannot be sure whether the light has a motion detector or was turned on by someone inside.  Motion detector lights deliver other benefits too, including safety and decoration.  For all the times you return home late at night or have guests over for dinner in the evenings, make safety easy and automatic with motion detector lights along your sidewalk or steps.  They can also be used to highlight features of your lawn like trees or flowers while your guests approach, and when no one is outside the lights will go out.
Fortunately, motion detector lights are inexpensive, easy to install, and customizable.  Where you direct the light will depend on your purpose for installing it.  Motion detection works via a mechanism in the detector that senses heat waves coming from moving objects.  Leave it on the sensor setting, or switch the sensor off during the times when you want to control it manually and keep lights on or off.  You can set a timer for how long you'd like your light to remain on after the sensor picks up something, and the sensor automatically stays off during the day.  You can also adjust the setting for the distance range of the spotlight.
Select the Right Light for Your Property
Motion sensor lights are available in a number of different options. You can customize your choice to the location and power source you'll be using. Motion sensor lights can be a purely utilitarian or decorative addition to your property. If you'd like to install one near your front door, you're likely to find a style that can blend seamlessly with the existing decor. Decorative motion lights usually use traditional light bulbs so plan on replacing those regularly. Keep in mind that these options do not function as floodlights.
Popular options are those that employ LED light because they last a lot longer and do not emit heat as traditional light bulbs do. These are very bright and powerful so they are a great choice if you're installing a motion light for security. Some options also include video capability so you can check into what activated the light without heading outside.
If you want to install a light but do not have a power source in that location, you can opt for a solar-powered set-up and avoid the fee for an electrician. This works best in a location that is not obstructed by trees or buildings. To illuminate an area that doesn't receive a lot of sunlight or have a hardwired connection, look for a battery-powered light.