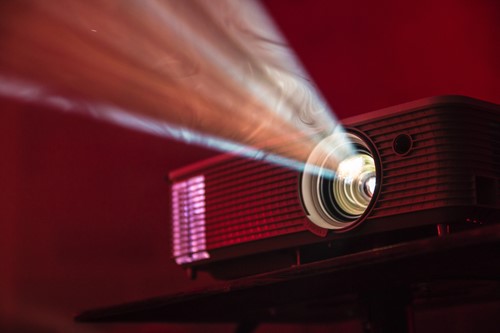 Photo by Alex Litvin on Unsplash
You don't have to worry about getting good seats at your local cinema when you have your very own theater at home. With some planning, you can design a luxurious theater that lets you enjoy movies on the big screen in the comfort of your home. When you're designing a home theater, keep the following ideas and considerations in mind. 
Screen and Sound System
Your home theater should have a projector that offers high-definition video quality and a state-of-the-art sound system for high-quality audio. The size of your screen will depend on how much space you have and what your personal preferences are. You can also have soundproofing done to keep the noise from the movies you watch from bothering the rest of your household if needed. 
Lighting
The kind of lighting you choose for your home theater can make a big difference in the way it looks and the atmosphere it creates. You can have elegant wall sconces installed along the sides of your home theater for an upscale look or have recessed lighting along the ceiling to mimic the lighting used in movie theaters. For a more luxurious appearance, consider having chandeliers or another types of hanging light fixtures installed in your home theater. 
Seating
The seating in your home theater should offer a comfortable place to spend a few hours at a time watching a movie or two. For a more authentic theater appearance and feel, you can arrange leather chairs or recliners in rows. For a cozier atmosphere, skip the seats and arrange high-end sofas and loveseats in your home theater. This type of furniture lets you lounge while watching movies. Add high-quality blankets and some accent pillows to sofas and loveseats for extra comfort. 
Decor
A home theater is more than just seats, a screen and a sound system. The right decor can create a cinematic ambience, such as red velvet curtains that open and close in front of the screen. Whether you're a fan of vintage, glamorous movie theaters or more modern ones, the decor items you choose can add to your movie watching experience. For a more contemporary look, consider framing posters from your favorite films along the walls. You can also add other framed memorabilia from movies.
Extras
Depending on the space you have, consider adding a bar or even a concession stand area with a popcorn machine to your home theater. This makes it easy to get snacks and beverages for your movies without having to leave the room.